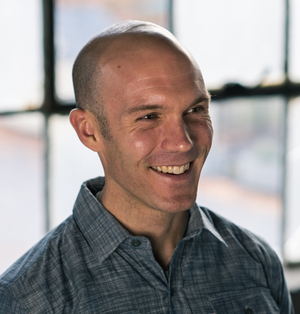 Thanks for dropping by and subscribing! 
Please feel free to share any content on this site.
Follow me on social media through the channels below.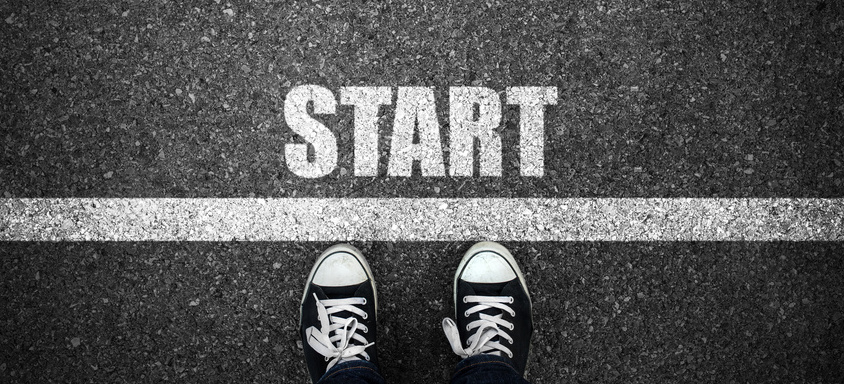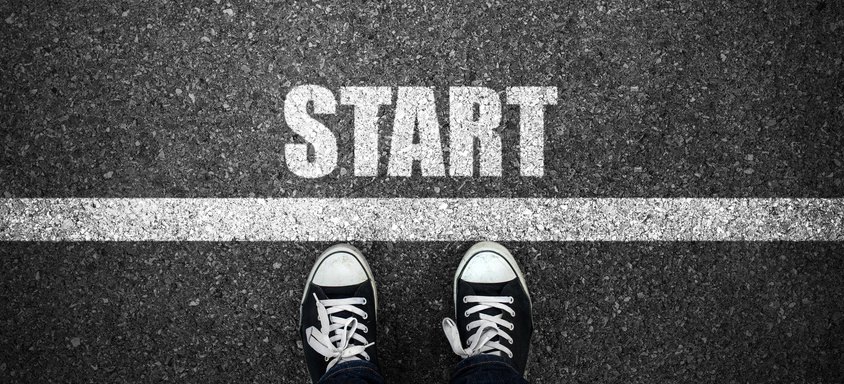 WHERE TO BEGIN
If you are dealing with pain and/or injury that's interfering with your life or that has sidelined you from sport, physical therapy is the best route.
If you are primarily free of pain and looking to gain a competitive edge, performance coaching is for you.
If you have any other questions, please email me at info@zerenpt.com. If you are looking to schedule an in-person appointment, simply click the button below.
PHYSICAL THERAPY | TIRED OF PAIN OR INJURY?
I'm the founder of Zeren PT & Performance, which is housed in Metier, and located in the Seattle neighborhood of Capitol Hill. I work tirelessly to help runners and multi-sport athletes overcome pain and injury to reach their best. If you are currently sidelined from training and desperate to return to activity and sport, schedule a consultation with me HERE.  I will help you re-conceptualize your situation and develop a customized plan to help you return to consistent training in a timely and cost-effective manner.
PERFORMANCE COACHING 

|  SET A PERSONAL RECORD
Every year, I take on a select group of runners and triathlete in cooperation with my trusted colleagues, Joel Sattgast and Nathan Carlson. If you live in Seattle, I can work with you in person. If you live elsewhere in the country or abroad, we can easily handle your training remotely through Training Peaks coupled with a wealth of online resources. Our coaching is grounded in communication, accountability, and building the ideal ecosystem for every athlete to reach their best. To learn more about the various coaching options and to position yourself to reach a new personal record (PR), click HERE.
SPEAKING/MENTORING  |  HIRE ME TO SPEAK
I travel throughout the United States and abroad to speak on a wide array of topics related to working with endurance athletes across the injury to performance spectrum. My presentations blend the best and most current research with my diverse background as an athlete and coach to give an educational experience. I also provide group training for facilities looking to improve their outcomes in managing endurance athletes. If you you are unable to connect with me in person, I also offer remote mentoring in addition to an online membership program called The Runner's Zone.If you are interested in having me speak or would like to set up remote one-to-one mentoring, please contact me at

info@zerenpt.com
THE RUNNER'S ZONE  |  ONLINE MEMBERSHIP – JOIN NOW!
The Runner's Zone is an online membership platform that provides a unique blend of lesson plans, exercise video tutorials, case studies, journal clubs, and a private Facebook group where members can interact and operate as a support network. We also frequently "go live" discussing various topics related to running and endurance. The group is headed up by myself along with my colleagus, Joel Sattgast and Nathan Carlson. The group consists of an international, interdsiplinary bunch of professionals and we are currently well over 100 strong. 
TREADMILL RUNNING ANALYSIS | DEMYSTIFY YOUR RUNNING
As runners, we all have different needs and goals. Some folks are looking to set a personal best while others want to enjoy consistent and healthy training. There is a great deal of variability in running form, yet there is also a specific set of performance demands that we must prepare ourselves for as runners. Irrespective of where you fall on the running spectrum, I'm in a great position to help you improve your running

through

a simple framework. I can work with you in person or can easily work with you remotely. To schedule a running analysis, simply contact me at

info@zerenpt.com
PRODUCTS  |  LEARN TO MANAGE ENDURANCE ATHLETES
Over the past several years, I have partnered up with different colleagues to develop a few resources for clinicians and endurance athletes. These include a Treadmill Running Analysis Guide, an IOS app called RunCadence, and an e-book, Drills for Runners to Master. These products are based on the scientific literature related to managing endurance athletes across the injury to performance spectrum. We hope you find them to be cost-effective and helpful in keeping you HAPPY, HEALTHY, and STRONG in your endurance pursuits.
THE RUNCADENCE APP | DOWNLOAD NOW
Running is about rhythm and timing. My friend and fellow physical therapist, Ben Wobker, and I developed the RunCadence App to help health professionals and runners apply cadence to their training. The app is currently designed for IOS devices and the Apple Watch with plans to release it on Android. The idea is that a runner can reduce the magnitude of lower extremity loading by increasing their cadence while keeping running velocity constant. As little as a 5% increase in step rate can lead to a 20% reduction in energy absorption at the level of the knee. To learn more about the role of cadence in addressing common RRIs, please visit runcadence.net
I came to Chris with chronic lower back pain, a pattern of recovery and re-injury, and a deficit mindset towards training. Within minutes of starting our first session Chris had me doing more work than I had been doing for weeks. His focus was entirely asset driven, together we built a plan around what I could do without pain, or with acceptable pain. Chris continually encouraged me to play with my pain to find the cusp of my current abilities and push them forward. Chris's approach left me feeling empowered to direct my recovery, increased my body awareness, and kept me for being trapped by a diagnosis.
I started working with Chris in October of 2016. I remember this first visit clearly as I was barely able to walk to his facility from my parked car without a great deal of IT band related knee pain. I had been struggling with knee pain for over a year prior and all I had managed to do was make the issue worse. Chris guided me through a plan that progressively loaded my knees and body by addressing the entire ecosystem that my body was responding to with ITB pain. Over time I was able to add more and more load and eventually get back into the mountains and enjoy my passions of climbing and ski mountaineering. I have since been able to push my limits harder than I have in years. I cannot thank Chris enough for his constant support and encouragement and addressing my pain on a level far greater than simply doling out PT stretches and exercises. He addressed the pain response that my body was eliciting and gave me not only the tools but also the mentality I needed to keep pushing on the pain barrier. My work here is far from over, but it is so encouraging to see real progress and real results after years of pain and set-backs.
Thirty-two-year goal met with Chris Johnson!
​
I met Chris when contemplating competing in my 4
th
full Ironman. I was sharing with him my desire to qualify for Kona after 31 years of competing in triathlons of various lengths. Chris listened to my dreams and shared his encouragement while casually running a sub 5-mile pace on the tread mill. My sparing partner in Triathlons had taken on Chris as his coach and was recommending I check his credentials out. After a couple of casual meetings with Chris and my sparing partner qualifying for KONA in Florida, I decided I better jump into training and enter a race to attempt to qualify for Kona 2017.
Chris is dedicated to his work and to keeping his athletes out there doing what they love for the long haul of the race but also for life. He has no desire to allow his athletes to train or race in a fashion that will prevent them from competing their whole life. His approach to programming his athletes minimizes the wear and tear caused by over training. Chris' approach to training provides an excellent balance of endurance and strengthening that never left me depleted. When I experienced physical issues during my training Chris was very proactive to determine the cause of the issue, adjust my training and strengthening regimen and eliminate the issue without pain medicines or other medical treatment.
Ironman CDA was the race I choose to use for qualifying for Kona. Chris programmed my training to enhance my biking strengths and helped me work thru swim issues that had plagued me for the previous 3 Ironman's. His continual encouragement and positive attitude prepared me well to perform my best at Ironman CDA. Making a long story short, in 4.5 months Chris was able to take the base training I had and forge my triathlon skills into a first-place age group finish for Ironman CDA. Executing the workouts as Chris programmed allowed me the luxury of winning my age group by close to 18 minutes.
Kona Bound 2017
Challenge Number Two!!
Rest, Recover and Reperform. Ironman Kona was a mere 7 weeks from Ironman CDA. Chris' own Triathlons experience and intimate knowledge of the sport gave me great confidence that his plan would get me recovered and as race ready as possible for Kona. Chris shared with me the industry standard for recovery of just a marathon is 90 days to get back to peak performance. He let me know I should not expect to be fully recovered but that I had the base training and will power to perform well in Kona.
The epic adventure of being in the World Championships was satisfaction enough for me. Being able to race all three legs of Kona strong without blowing up was above and beyond my expectations. I was ecstatic after sprinting across the finish line, hearing "You are an Ironman" and realizing that I just finished Kona 2 minutes slower than I raced 7 weeks prior in CDA.  A top 10% Age Group finish leaves me contemplating a shot at the World Championship Podium.
Thank you for getting me there!
When I went to see Chris, it was simply different; we spent a lot of time discussing my history, pain triggers, an the goals that I had for my future athletic endeavors. Chris took the time to discuss my body, its inherent limits, and the things I would be asking of it in years to come. He then gauged and created a specific regimen to cater to that recovery will all factors feeding into the plan.
Everyone likes to say they have the best doctor or physical therapist, however I know my physical therapist is the best. Chris Johnson is the best, not only in greater Seattle, he's one of the best in the world. Over the years I've had serious leg surgeries and an assortment of injuries all over my body after a lifetime of training and competing. I've worked with some of the most recognized names in physical therapy and strength and conditioning. None were better than Chris! No matter what the injury or concern, Chris has helped me recover like no other practitioner I've had in 40 years of training. I can't recommend Chris Johnson more highly.
Chris changed my life. When I met him, I was in constant, daily pain due to a herniated disc in my lower back. I couldn't even sit through a play or movie without squirming constantly in my seat and needing to stand up at least once during the show. I thought for sure I was headed to surgery and likely would have to give up surfing, one of my greatest passions. But luckily, I met a doctor who, rather than pursuing medical options, sent me to Chris.

Chris has played an important role in our athletic development over the past few years. As competitive endurance triathletes, we have benefited grately from his experience, knowledge and sound advice in terms of injury prevention and reducing the severity of niggles/injuries when they come about. Chris provides a practical approach to treating his athletes and we appreciate that he treats every individual as a unique case and always keeps short and long term goals in mind. As coaches, we have sent many of our Trimarni coaching athletes to work remotely with Chris as he has an eye for identifying personal limiters in running form and gait, and he is able to put together the pieces of why an injury occurred and the best treatment plan. We highly recommend Chris as an expert to work with athletes as he has helped us overcome injuries (Karel – plantar fascia tear, hip labral tear. Marni – chronic back/glute/hip issues) to keep us active and healthy so that we can continue to keep at a high level. 

While training in an effort to qualify for the 1992 in 1996 Olympic games in gymnastics (and coming up just short at the Olympic qualification meets), I spent thousands of hours at the University of Washington, as well as some time at the Olympic Training Center in Colorado Springs surrounded by the best coaches, physical therapists, and sporting minds on the planet. Now having spent the past few years training with Chris as my Ironman Triathlon coach and physical therapist, I have yet to meet his equal! 

Chris Johnson is one of the few people on my short list that I learn from regularly. I would trust him with any of my patients and his contributions to running, training, and physical therapy cannot be understated. Whether you're a patient, a clinician, or a coach, you can't go wrong with Chris Johnson, his seminars, or his products.
Envy may be one of the Seven Deadly Sins but a little must be justified when watching exercise videos by Christopher Johnson of Zeren PT & Performance. The unique combination of content, construction & stunning background makes Chris without doubt the 'King of Exercise Videography'.
Chris Johnson is one of the most knowledgeable physical therapists I know. As someone who has studied movement and pain for more than 15 years, and even wrote a book about it, I always learn something new when I talk with Chris.
Recently I was able to get first-hand experience of his practical skills when he helped me assess and correct some issues I was having with my running gait.
Chris' examination was extremely thorough and soon focused in on the source of the problem, which was my left foot. The exercises he prescribed were unique, effective, and most importantly, well integrated into the functional activities I wanted to improve, in this case running. As an athlete, Chris knows how to build a bridge between simple rehab exercises and rigorous athletic training.
Which brings up another point. Chris walks the walk. Not only is he an outstanding athlete, but he was able to perform each of the rehab exercises he demonstrated with a level of skill that made it clear he had practiced them himself for many hours.
All of this strongly confirmed my belief that Chris is the go to guy in Seattle for pain related to movement, especially sporting movements like running cycling and swimming.


Turning an Injury into a Kona Slot
I came to Chris with bilateral knee pain that prevented training and racing for over a year. After working with Chris through his compassionate, organized and evidence based approach I was able to return stronger and faster than ever before. My first race back was Ironman Texas this past Spring and included a 30 min PR and my first time qualifying for the Ironman World Championships in Kona. If you are an injured (endurance) athlete and are unwilling to settle for nothing but the best, Chris is the obvious choice to put you on the path to recovery while positioning to you to reach you personal best.
I recently had the unique opportunity of spending an intensive day with Christopher Johnson, PT learning his approach to rehabilitation for the injured runner. I use the term "learning" very loosely here since mastery of this complex topic involves much more than a single day of learning as evidenced by the many years Chris has spent refining his approach.
Prior to moving into my current role as a clinician I spent a number of years working in the field of strength and conditioning. As such it was enjoyable to discuss a process of rehabilitation that was built on sound principles of exercise prescription by someone who understands the process. The emphasis placed on motor control is rather unique and ties the approach together with real world application. I work in a clinic where I see a number of runners and the integration of what I learned from Chris into my practice has been very beneficial.
As professionals it behooves us to seek out opportunities to improve ourselves. I can say that my experience with Chris has definitely made me a better clinician.
Chris Johnson saved me from a life of restricted movement and chronic pain.I was injured by an enthusiastic trainer at a well known gym and developed excruciating pain that ran from my back down my leg. My internist prescribed physical therapy but cautioned me this condition would be a life long recurring problem. Chris's approach was magical in its simplicity, pragmatic because of his ability to make a correct diagnosis and assess my capacity; brilliant because he knows the body so well. I have been free of sciatica for over 5 years. When I was scheduled for rotator cuff surgery 2 years ago, Chris was the only physical therapist I would go to. He was also my surgeon's choice. The surgeon said: "He makes me look good!" I recovered with more comfort and mobility in my shoulder than I had thirty years ago.I am forever grateful.
Chris is my go-to resource for running related injuries and rehabilitation.