Chris combines the best available research with his rich experience as a physical therapist, performance coach, and athlete to deliver dynamic, interactive, and engaging presentations. Come join us for an upcoming workshop. See below for a list of featured presentations and upcoming courses.
CLINICAL RUNNING ESSENTIALS WEEKEND COURSE
Comprehensive two day course designed for clinicians to develop a refined perspective of working with runners along the entire injury to performance spectrum. If you are looking for the ultimate combination of clinical reasoning, and readily implementable skills and information, this is the course for you. It covers topics including but not limited to pain science, patient-therapist interaction, contextualized biomechanics, running specific assessments, exercise prescription, running analysis, strength and conditioning principles, and footwear considerations.
The Simple Shoulder Complex – having spent a considerable amount of time recovering from my own shoulder issues in conjunction with working in a research capacity largely focusing on the shoulder, I developed this one day course to help clinicians improve their outcomes in working with patients presenting with shoulder complaints through a simple, evidence-based framework. Specific attention is given to the overhead athlete and swimmer considering my work with triathletes.
CLINICAL RUNNING ESSENTIALS CRASH COURSE
One day course that touches on a variety of topics. Specific attention is given to conducing a run-centric subjective, the evaluation/assessment, exercise prescription, return to running, treadmill analysis, and gait retraining. All information is presented in a manner consistent with the bio-psycho-social model of pain.
By Land & By Sea
Two day course geared towards clinicians, who have a keen interest in working with triathletes. Considering the performance demands and injury patterns of each discipline of triathlon, athletes are likely to experience shoulder pain from swimming and lower extremity issues from running. When bike injuries do occur they primarily stem from poor fit excluding trauma. This course pulls several key concepts from Clinical Running Essentials as well as The Simple Shoulder Complex to foster refined decision making and improved outcomes for the "triple threat" that is triathlon.
Clinical Running Essentials
Weekend Course
Head Quarters PT
Jan 25-26, 2020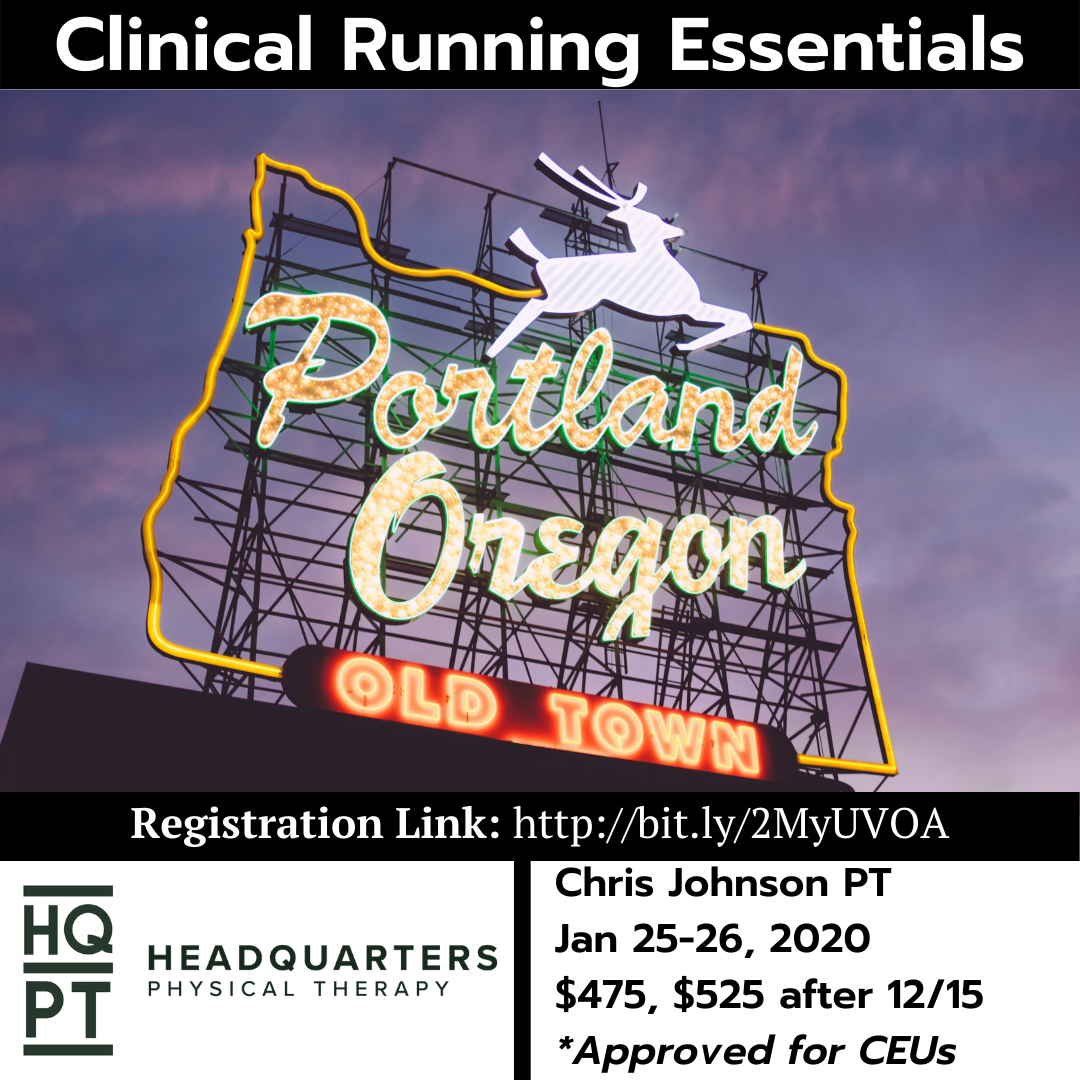 Bones, Tendons, Weights & Whistles
Weekend Course
Lake Washington PT | Kenmore
Jan 18-19, 2020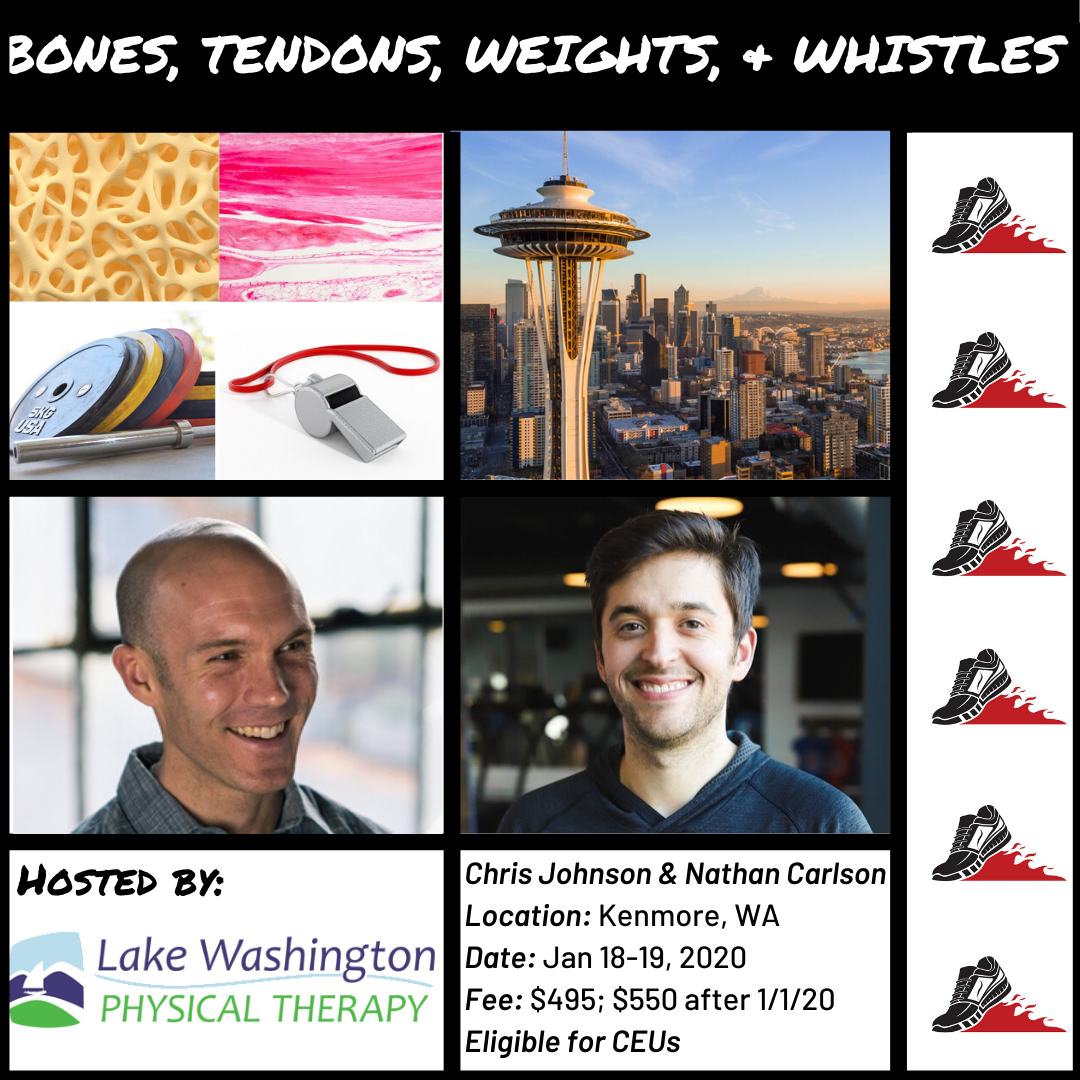 Bones, Tendons, Weights & Whistles
1 Day Course
Core Physio | Bellingham, WA
Feb 9th, 2020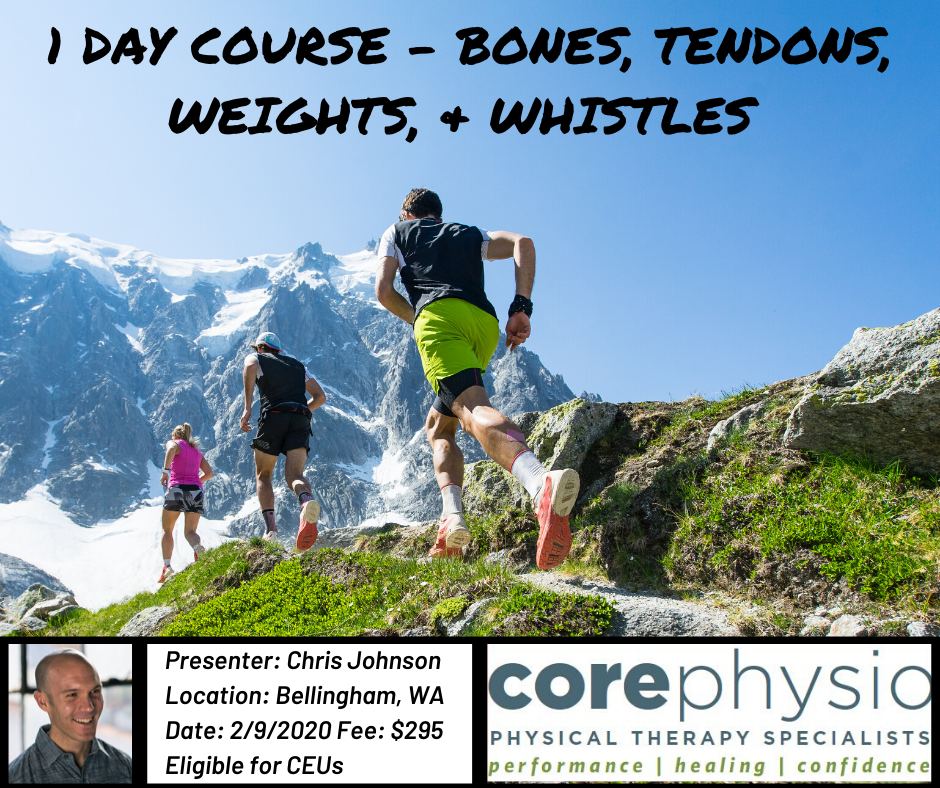 Bones, Tendons, Weights & Whistles
Weekend Course
KC Endurance | Kansas City, MO
Mar 7-8, 2020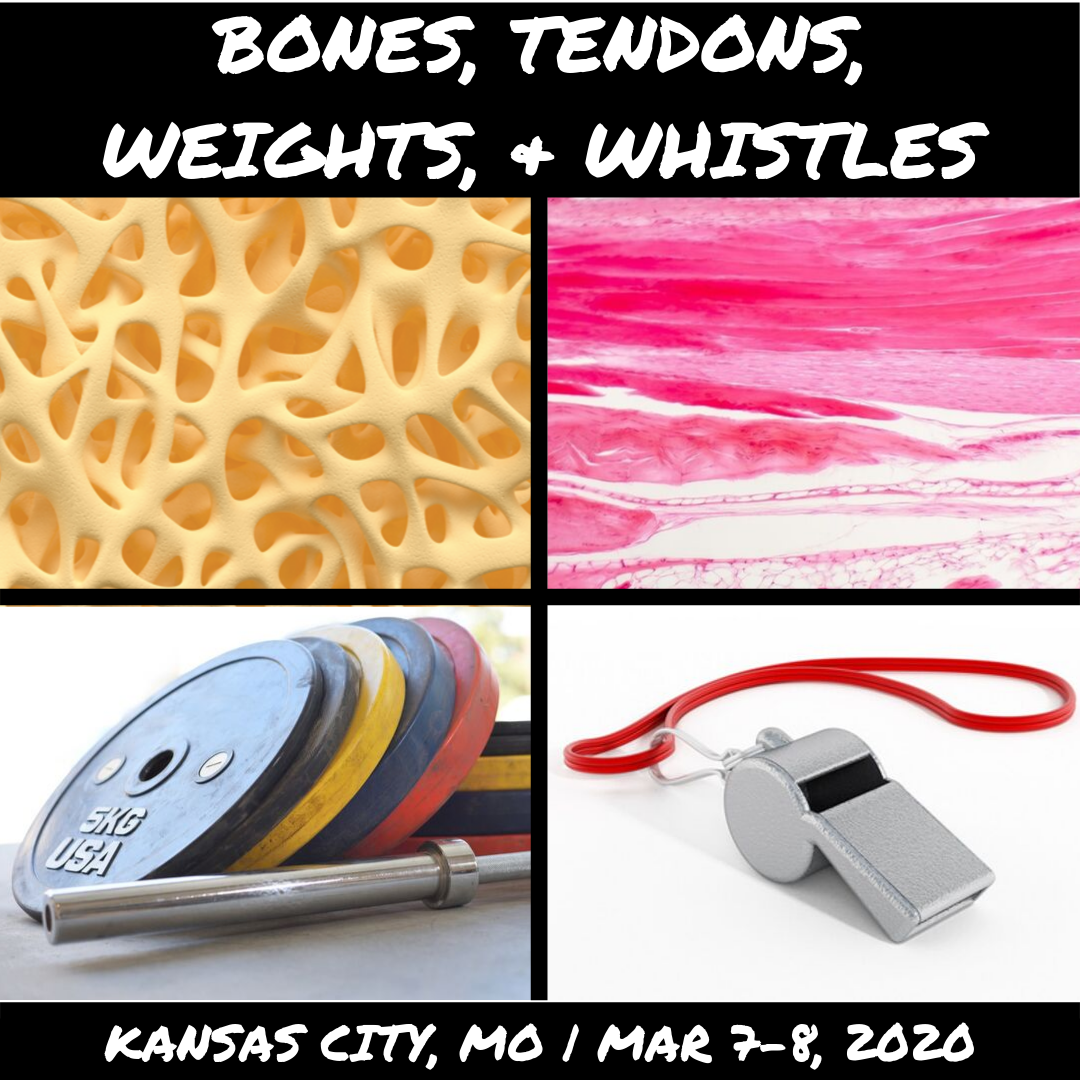 Physiology Cohort
With Ty Mangum & Chris Johnson
Mar 10th – Apr 21st, 2020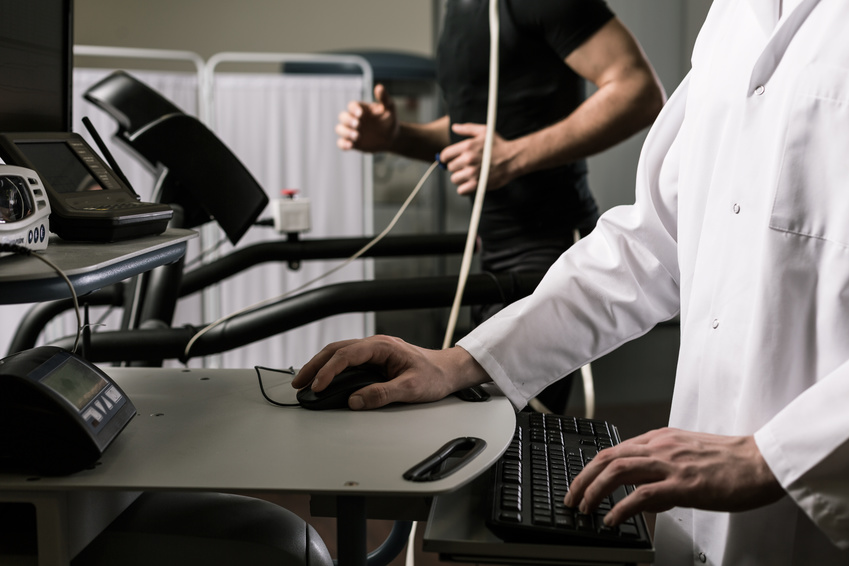 Bones, Tendons, Weights & Whistles
Weekend Course
SkyHealth NYC | New York City, NY
Apr 25-26, 2020