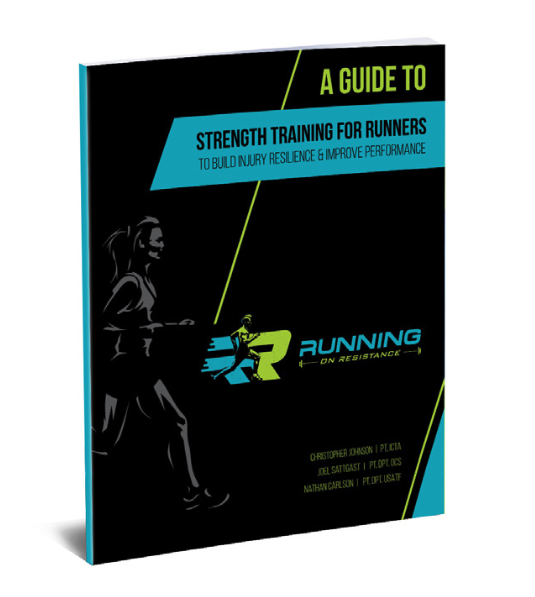 Running on Resistance:
The ultimate guide for athletes and practitioners who are looking to enhance their understanding of exercise prescription and strength training for runners. 
Running has a predictable set of performance demands. Preparing runners for healthy training should not be such a mystery. This guide lays out the primary exercises and drills that we routinely prescribe to runners across the injury to performance spectrum. Regardless of whether you are rebounding from an injury, dealing with niggles that constantly interfere with your training, or looking to reach a performance milestone, the information in this guide will be of interest to you. Wishing you HAPPY, HEALTHY, & STRONG training!
Who is this Guide for?
Runners & Triathletes

Coaches

Strength and conditioning specialists

Physical Therapists

Chiropractors

Physicians
What you get…
Fifteen unique chapters related to exercise prescription, programming, and building relationships with runners

Access to 75+ high-resolution videos that walk viewers through each exercise so nothing is lost in translation

In-depth explanations regarding the rationale, implementation, and specific learning objectives to ensure proper execution of each exercise

Three sample programs to give readers a window into how resistance training can interface with endurance training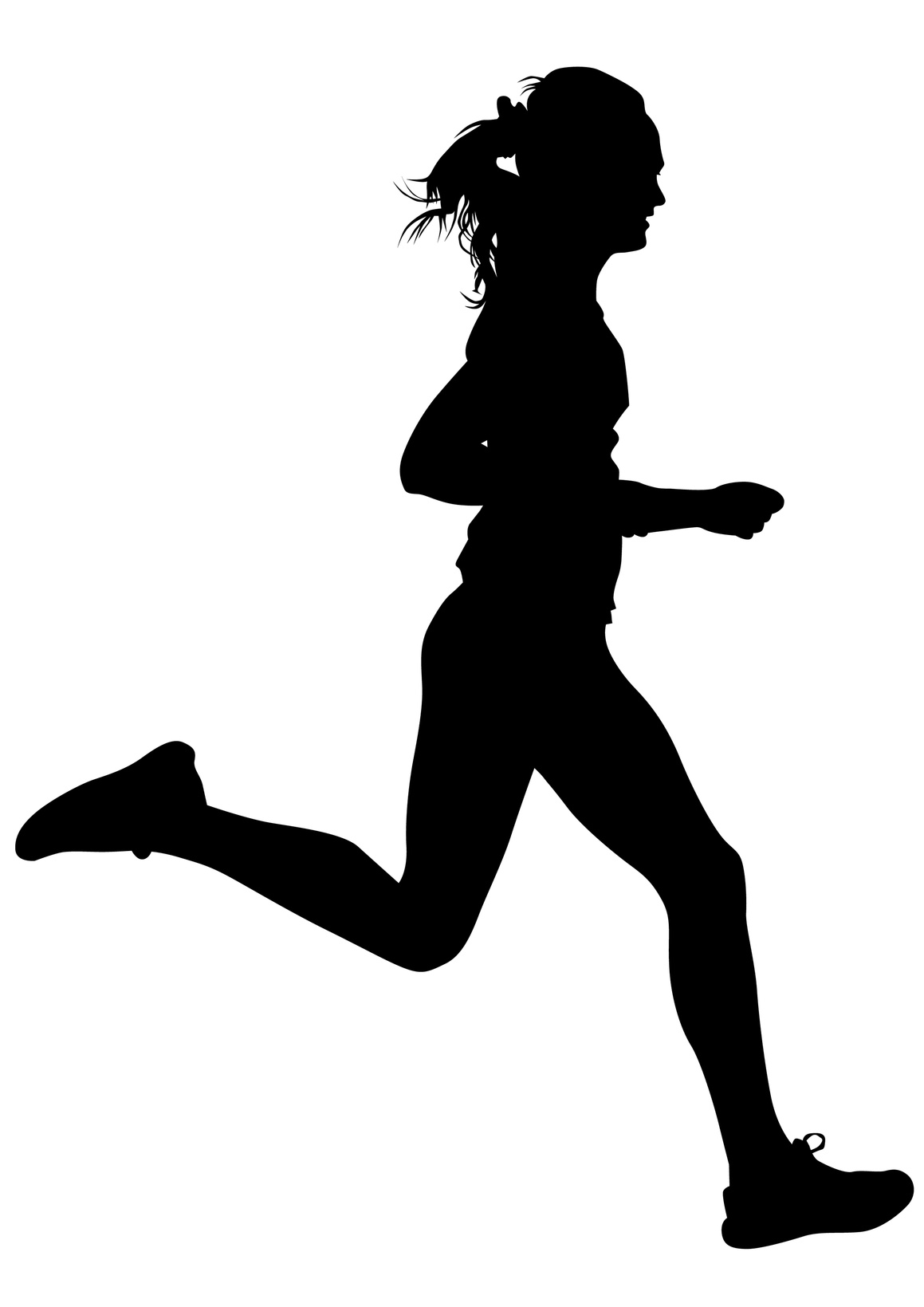 Strength Training for Runners is the most comprehensive guide available for athletes, coaches, and other sports personnel. The authors have years of experience and professional knowledge and it shows. There's so much attention to detail in this book, including appropriately cited research and holistic thinking, with an athletes needs as top priority. This guide is long-overdue in the industry. As a Board Certified Sport Dietitian with a Master of Science in Exercise Physiology, I will be sure to pass along this guide to my athletes as I feel it's critical for athletes to understand how to properly strength train and to include strength training in a training or injury rehab plan.
In the world of running injury rehabilitation, Christopher Johnson, Joel Sattgast, and Nathan Carlson are three clinicians you should follow. I've known Chris personally in Seattle since 2012 and I've learned so much from his unconventional and novel ways of treating runners. I am still learning and oftentimes, I am honestly intimidated working with marathon runners. Learning from them allowed me to have the necessary tools on how to work with runners, understand the unique motivation that these athletes have, and help create a program that makes sense for them. This book is a product of these PTs' hard work and dedication to the folks who work with runners. Nice work guys!!!
Chris, Joel, and Nathan are ridiculously well read in the running literature and super talented clinicians with vast experience in working with runners of all abilities. I personally turn to all three of them a lot via the Runner's Zone, which is their online education platform, to answer my queries! I have no doubt this will be a simple and concise application of sometimes complicated theory! Thanks again for always being such an invaluable resource in helping me refine my approach to working with runners across the injury to performance spectrum.
Since incorporating strengthening exercises into my routine that I have learned from Chris, Nathan, and Joel, I have been able to train consistently at a high level.  At baseline, I have femoroacetabular impingement syndrome with a labral tear in my right hip, however, it is mostly asymptomatic.  Utilizing the training concepts and exercises in this book, I have been able to train and finish marathons and 70.3 ironmans without any hip discomfort.  Highly recommend this book for any endurance athlete who is looking to maximize their performance with a training approach that minimizes the risk of injury and builds upon the notion that our bodies are resilient and amazing!
Christopher, Joel, and Nathan have become my "go to" team when it comes to the best way to treat running-related injuries. Their brain trust is exceptional at combining the latest research, simplifying it for clinical application, and providing recommendations for practical application based on their combined experiences. Whenever I pull a new exercise or strategy they introduced me to, my patients are always impressed and think I'm the best PT ever.  –John Schneider PT, DPT
Joel, Chris, and Nathan have helped me improve my evaluation and process when dealing with not only runners but all athletes.
They have given me concise, simple and a no cookie cutter approach to providing strength training for runners.
This book is a must-have for all those who deal with runners and become the new gold standard for strength training for runners.
Chris helped me go through a calf injury without the need of NSAIDs. We worked through a strength program which helped get my calf strong and also gave me a progressive rehab routine to get back into running. I wish I had connected with Chris, Joel, and Nathan when this first happened.
I've been following Chris Johnson and his crew for a few years now. I can't say enough about how much I've learned from them! They are consistently putting out relevant and recent information that I don't want to miss! As a physical therapist who works primarily with endurance athletes, they are my go-to resource for so many topics including but not limited to rehabilitation, pain science, strength and conditioning, and coaching! I can't wait to get my hands on their new book!!!
When these guys create something, it's like making magic. This resource is invaluable and will stand the test of time for anyone who runs or works with runners. Bravo!